Anamary Leal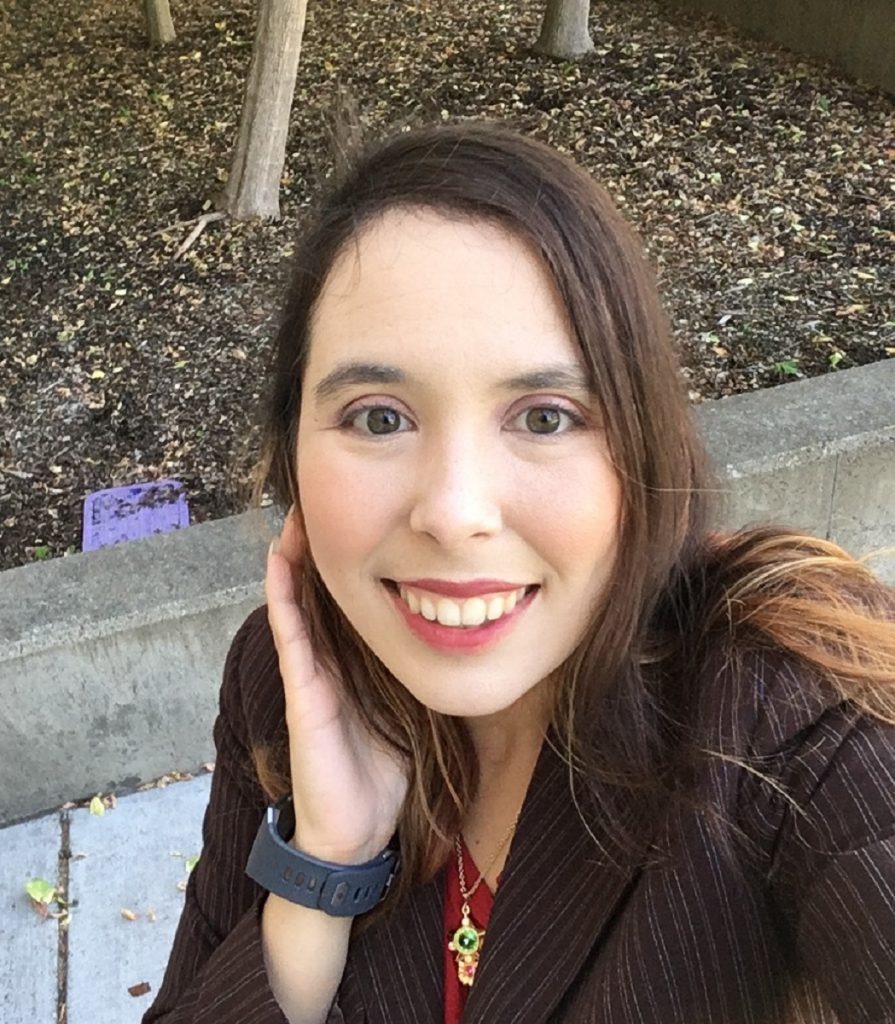 I'm an award-winning user experience researcher, maker, crafter and educator who can research, design and craft custom technologies, props, costumes, and everything in between.
If you have a tricky opportunity for technology to support people, or an intriguing interactive experience that needs a fusion of crafting and tech expertise, let my skills as an interdisciplinary user experience researcher and maker/crafter help you craft the perfect experience. I am currently looking at compelling career opportunities and collaborations!
I served as assistant professor of the Computer Science department at Sonoma State University. I study Human-Computer Interaction with the context of making and building. I was a doctoral candidate at Virginia Tech's Computer Science program in the Center of Human-Computer Interaction. I am passionate about crafting, and empowering others to craft and build what they want.
My research interests, among others, are:
Do-It-Yourself (DIY) culture, maker spaces and culture, art and technology, craft, 3D User Interfaces, Gaming, Human-Computer Interaction
investigating how to design technologies to help people build in the real world, whether it is sewing clothing, dabbling with electronics and beyond. I want to encourage people dive into building, like the kinds of things built in maker spaces.
designing interactions that negotiate and keep these ambiguities in descriptors and how to better represent materials.
To help others craft, I additionally have experiences in costuming, specifically costume crafts, drafting and building garments, as a costume shop assistant at the School of Performing Arts at Virginia Tech, costumer at local theater, and on my own as a hobby. I have met so many people that want to build and craft a cool outfit or toy, so my research is to encourage others to sew, build and learn in the real world with sewing machines, electronics and more.
I have taught a variety of computer science courses, from Operating Systems to introductory computer science courses, for to CS majors and non-majors, teaching anywhere from 16 to 90 students.
I am also passionate about bringing women and underrepresented minorities into computing and STEAM fields. I served as co-chair for my club, the Association for Women in Computing at Virginia Tech, to bring as many women to the Grace Hopper Celebration for Women in Computing. I have also served the club as a co-chair.
I have published at IEEE's Symposium of 3D User Interfaces, Tangible and Emboided Interaction,  and Graphics Interface, among others. Awards I've won included the Ronald E. McNair Post- Baccalaureate Scholar, Google Hispanic Scholarship, GEM Fellowship, and National Science Foundation's Graduate Fellowship.